Monday is Lieke's grand debut Keuring. I'm getting pretty nervous, apparently the judging was quite harsh in Michigan (out of 37 mares, 2 (I think?) made Ster and 22 got no premie) and it's the same judge that's coming to Morven Park. Today I was down at WUAS helping getting in the way as the horses were prepped. I'm going tomorrow too, hopefully I'll be more of a help than I was today. I assisted the massuese/chiro with Lieke and one other horse, stood around with a horse no one seemed to want to hose off (he acts like a twit in the crossties), then helped bathe Lieke with black henna stuff.

Anyway, here are some videos of her last weekend and some pictures. They keep telling me she's one of the best movers on the farm (YAY!) and the trainer is excited and thinks she's a lock for Ster.



A little bit of lungeing


Watch out for that pile of manure...oops, didn't see it in time.


Trot, trot, bounce, canter, trot, trot...


I just like this one



With her trainer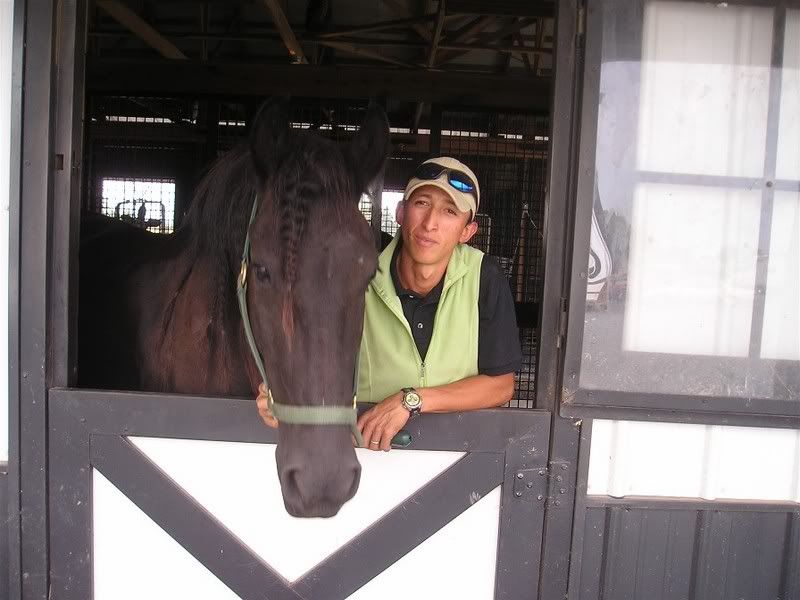 And it wouldn't be right to leave Linus out of this. Yesterday was "Mommy-Linus Day." I sooo love paid vacations. I rode him, and it was wonderful. My confidence was there; it's been missing for a few months. I was actually able to focus on riding instead of a million other things.

Seriously, who can resist this face?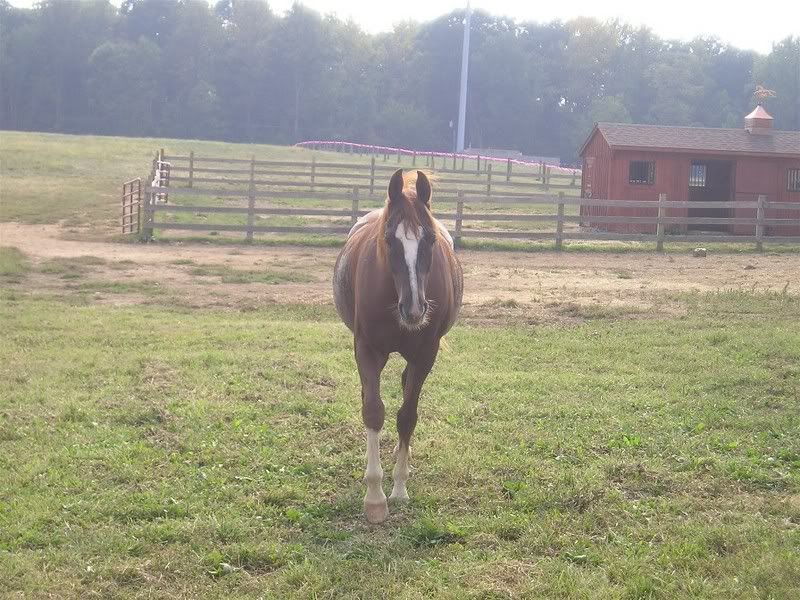 And he rolls...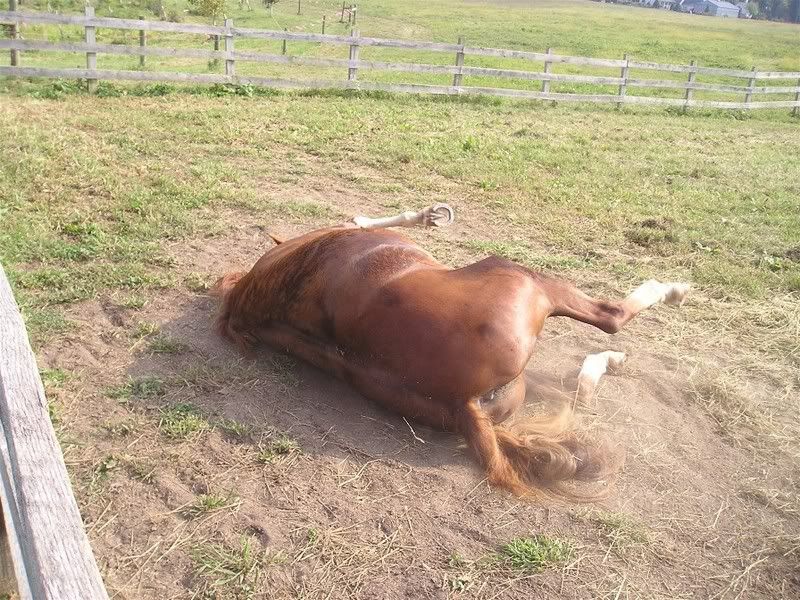 "Mom, I rubbed the sunscreen off my poor burned muzzle and now it's bleeeeeding..."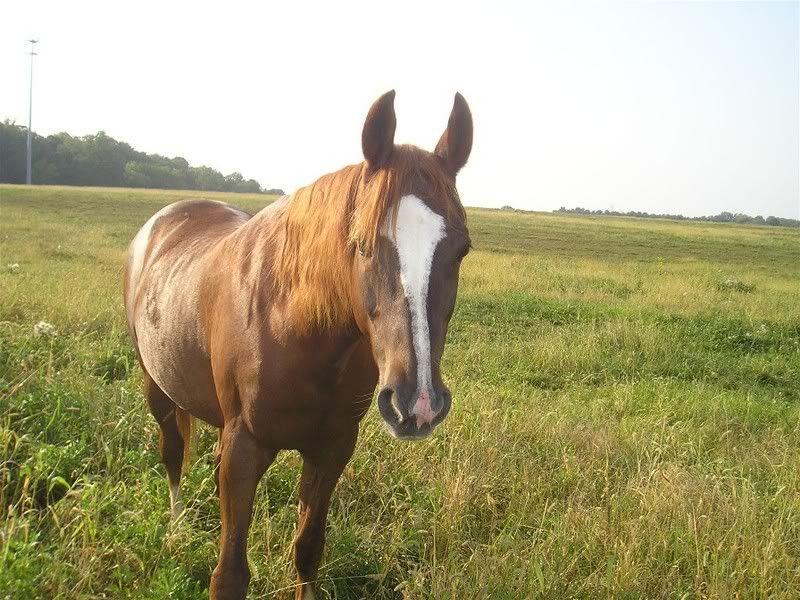 "See, lookit the blood...are you even paying attention to my plight?"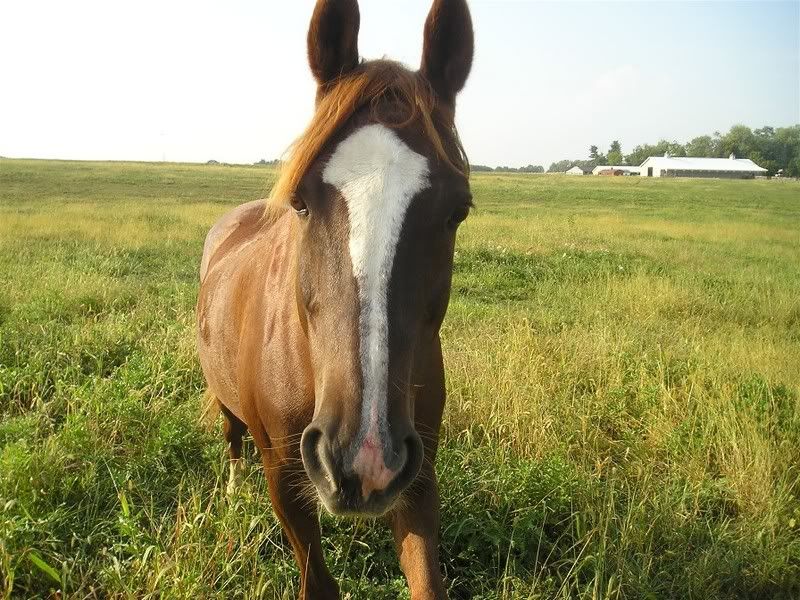 x-posted